Henrik Andersen, COO of Bateel International, delves into the success and future of Bateel and the growing demand for gourmet dates as a healthy and luxurious indulgence.
THE NUTRITIONAL POWERHOUSE
Dates are synonymous with the Middle East and whilst their sweetness and rich flavour make this fruit a natural gem, it also offers impressive health benefits. The demand for dates as a superfood has increased internationally due to their nutritional components. Rooted in Arabian culture, Bateel has been leading the way since 1932 as the world's first gourmet date grower, producer, and seller. Today, it is an award-winning pioneer in the organic gourmet dates sector embedding its values of quality, innovation, integrity, and authenticity in every morsel. Bateel is positioned as the authority to lead the conversation on how this nutritious fruit should also be recognised as a contributor to a healthy, balanced lifestyle.
The success and future of Bateel are intertwined in its ability to emotionally connect people and cultures, sharing its narrative, which has elevated a revered ancient fruit to a gourmet delicacy. Bateel has created an innovative luxury and lifestyle retail experience that has launched an entirely new market for gourmet date products.
Like the word 'bateel' itself, which refers to the young offshoot of a date palm that can be used to grow a new tree, Bateel continues to forge new culinary frontiers. Its mission is to delight and educate the world through discovery. With constant innovation and attentive execution, focused on the needs of the customer, Bateel strives to share its healthy and luxury date-based products with the world.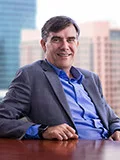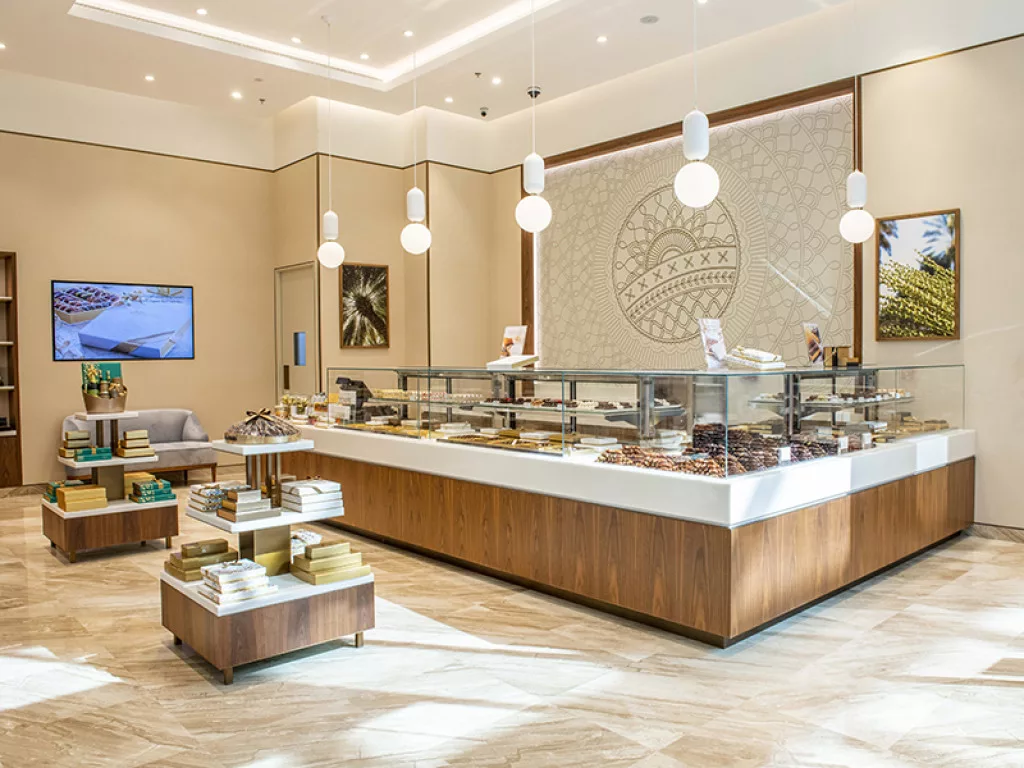 REGIONAL EXPANSION
As Bateel expands to more than 100 units and 1,300 staff across various Bateel boutiques and Café Bateel restaurants, it is growing its international acclaim.
Bateel introduced Café Bateel to the portfolio in 2007 and has been recognised for high-quality Mediterranean-inspired food. Great locations, excellent services and consistent execution of customer-centric brand values have built a successful network of Café Bateel restaurants in the region with a solid and loyal customer base.
Furthermore, Bateel is launching the Bateel Bakery later this year, targeting community malls and commercial centres. These outlets will house new production technologies, such as bake-off convection ovens that can be centrally programmed to ensure pastries are baked consistently throughout Bateel's network of restaurants.
Today, Bateel continues to grow the business and has a strong pipeline of new projects ready to launch in 2023, both in the UAE and KSA. Notably, Bateel recently opened the largest Café Bateel and Bateel boutique at Dubai Hills Mall, both of which are performing exceptionally well.
In December 2022, Bateel is launching a 2,500 sq. ft. Bateel flagship boutique, as well as an exclusive fine dining restaurant, Ewan by Bateel, at the prestigious 1364 development in the Diplomatic Quarters in Riyadh, Saudi Arabia. This first-of-its-kind innovation from Bateel will showcase product quality and luxury hospitality and will give guests the ultimate Bateel experience at a premium landmark as it continues its expansion in the region and beyond.
"Bateel continues to create and innovate, with sustainability at the forefront of all its initiatives. With a selection of dates for self-consumption, in addition to the success of luxury gifting, Bateel is poised for the rapidly growing demand in international markets such as Europe, South-East Asia, and North America"

Henrik Andersen, COO, Bateel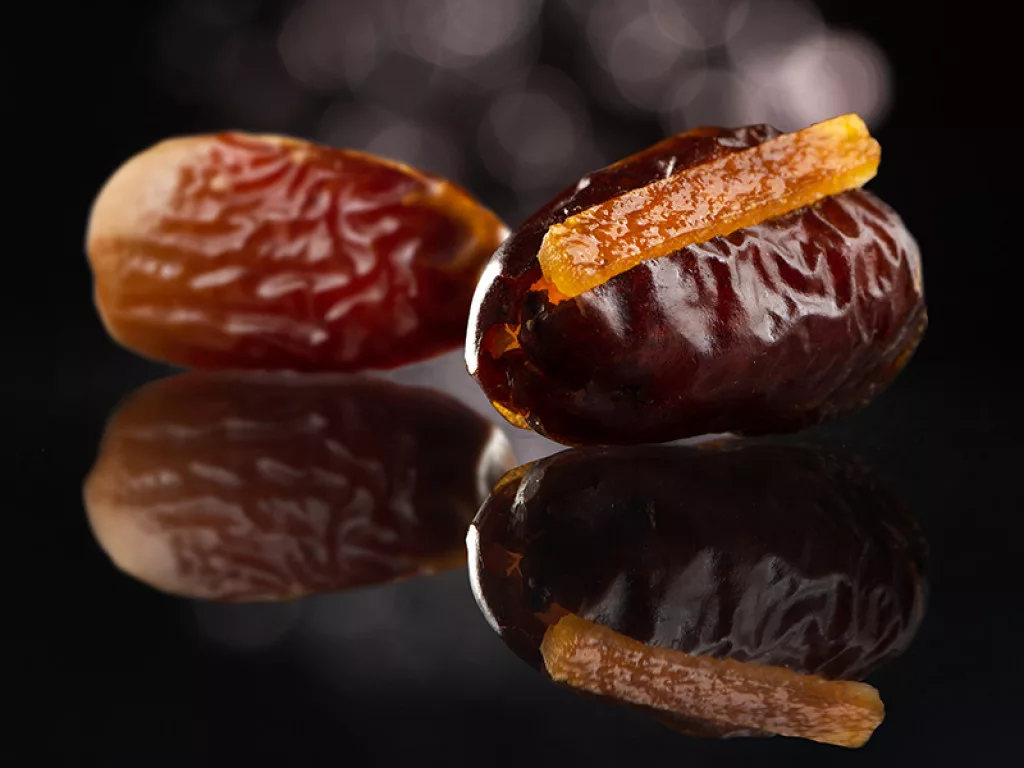 INVESTING IN GROWTH
Bateel's journey of transformation and creation has delighted discerning consumers of fine food around the world. It is now an iconic brand that is constantly delivering new and more effective ways to showcase, educate and market its offerings.
Heavy investment in production and supply chain capacity is supporting Bateel's growth strategy today, which will see the company double its revenues over the next five years. The expansion of the Bateel boutiques and Café Bateel restaurants in the region and international markets through franchising is a successful business model that has already seen 20 units opened in the last 18 months.
Bateel's date business is also a constant generator of growth and is operated on a fully vertically-integrated supply chain. Bateel owns its date farms in Saudi Arabia where it farms, harvests, cleans, and grades its organic dates. The value-add processing is implemented at Bateel's factory in Dubai where the distribution process to its retail stores and franchise partners worldwide is executed. Coupled with consumers becoming increasingly focused on healthy eating, and dates being classified as a superfood, Bateel is poised for the rapidly growing demand in international markets such as Europe, South-East Asia, and North America, with a specific focus on self-consumption.
Additionally, Bateel is continuously investing in digitalisation strategically covering key areas such as app-based standard operating procedures, production planning, supply chain processes and cloud-based recipe creations where nutritional values and calorie counts are automatically calculated when building new recipes. Bateel's investment in its e-commerce platform also continues and is an area where it experiences exponential growth.
Lastly, another key growth area for Bateel is Jomara, the company's fast-moving consumer goods (FMCG) brand, which is part of the Bateel brand portfolio. Jomara is the number one FMCG date brand in the UAE market, whose high-quality organic dates are supplied to leading supermarkets across the country. Having participated in international food exhibitions over the last 16 months, Jomara quality products truly stand out compared to what is available in the market today. This has led to an overwhelming interest for Jomara dates in international markets, already generating significant orders from markets across North America, Europe and Australasia, creating a great foundation for further market growth.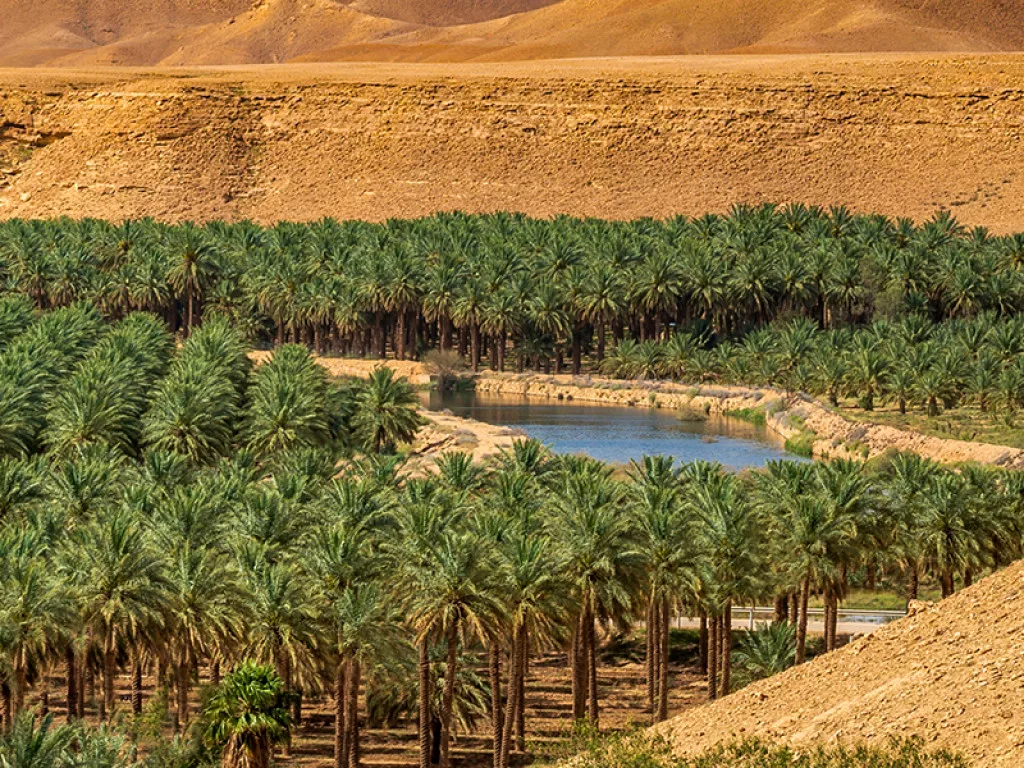 SUSTAINABILITY INITIATIVES
Upholding its core values, Bateel has put sustainability at the forefront with the support of its vertically integrated supply chain. The dates are organic and sustainably farmed and there is regular assessment of its value chain, identifying areas for further sustainability initiatives, such as the reduction of plastic usage. Some initiatives have already been implemented related to packaging and now most of the Café Bateel delivery orders are packed in non-plastic containers, with Bateel introducing more sustainable methods in its retail stores.
HEALTHY SELF-CONSUMPTION
Every date is a healthy sweet treat, and as such, Bateel continues to market its selection of dates for self-consumption, in addition to the success of luxury gifting. Bateel presents over 20 premium, organic varieties, including Ajwa, Khidri, Kholas, Medjool, Segai, Sokari and Wanan packed with essential nutrients and high levels of dietary fibre.
With a special focus on self-consumption, the company celebrated its partnership with Saudi-raised athlete Nelly Attar, who scaled the world's second-highest mountain, K2 in Pakistan, with Bateel providing date-based energy bars, special Rhutab dates, various selections of nuts, and a dietary plan defined by the brand's culinary team for her mission.