The NSPCC stands at the forefront of child safeguarding across the UK. We speak to Greig Sharman, CTO of the organisation, about its latest developments protecting the vulnerable in the digital realm.
SHIELDING THE VULNERABLE
"Striving to protect children, prevent abuse and transform society through every childhood is at the heart of everything we do at the NSPCC."
The words of Greig Sharman, Chief Technology Officer (CTO) at the NSPCC, envelop the core mission at the centre of the organisation's purpose.
The NSPCC (National Society for the Prevention of Cruelty to Children) has stood as a non-profit organisation for over a century, having been founded in 1884 as the London Society for the Prevention of Cruelty to Children (London SPCC). And, after five years of campaigning by the original London SPCC, parliament passed the first ever UK law to protect children from abuse and neglect in 1889. Ever since, the NSPCC has been protecting vulnerable children from various forms of abuse, providing aid to help children and younger people develop, and joining with other non-profit organisations to bring about the best for the young generations in society.
"We're always working hard to protect children and prevent child abuse across the UK and Channel Islands, via Childline, our helpline, direct services, collaboration with schools and our local campaigns," Sharman explains.
"For example, our helpline service is staffed by trained professionals who can provide expert support and advice for any adult who may have concerns about a child, parents who may be seeking advice or professionals in need of information or guidance. And then there's Childline, a free counselling service where children and young people can talk through their worries confidentially with a trained volunteer counsellor."
The NSPCC has 12 Childline bases across the country manned by approximately 1,200 volunteer counsellors who work around the clock to be there for the children. And younger people can also get in touch with the service via email or a 121 chat on the Childline website where they can access further advice and supportive tools to help them work through whatever it is that's troubling them.
"Everything we do protects children today and prevents abuse tomorrow, to transform society for every childhood" – NSPCC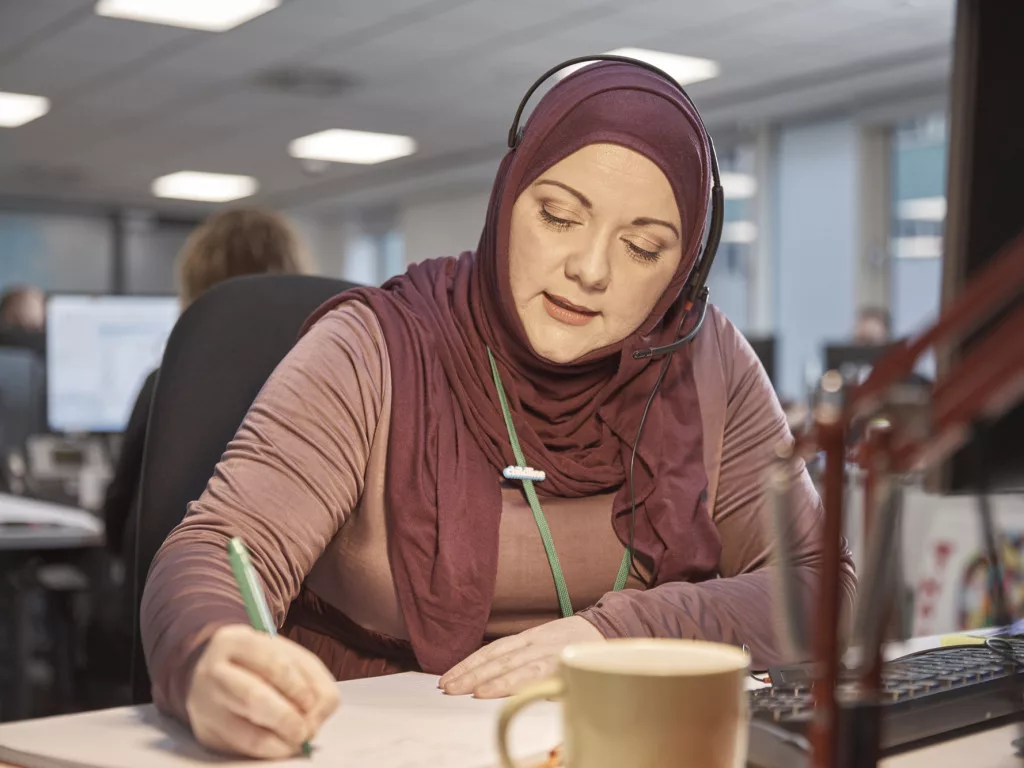 EVOLVING AID
Part of the course of cruelty prevention is staying ahead of the curve when it comes to the various forms of abuse that can and do occur. In an increasingly digital environment, and especially as a result of the COVID-19 pandemic restrictions, online issues have come to the fore for the NSPCC and its dedicated workforce. Thankfully, a digital environment also allows the NSPCC to provide online protection to those that need it, as Sharman elaborates.
"Digital change can be a real enabler for both increasing the reach and the impact of the work we do. Ensuring we're putting children and safeguarding at the heart of those changes and that we collaborate effectively in managing and sustaining the changes is both daunting and challenging, but also a great opportunity to make a real difference."
COVID-19 APPROACH
The COVID-19 pandemic forced individuals, families, businesses and entire governments to rethink daily activity to fit the multiple restrictions and lessen the impact of the virus. The NSPCC was no different, and swift adaptation was necessary to ensure that the organisation could still provide protective and preventative measures for children and young people while adhering to the lockdown measures and COVID-19 guidelines.
"Over the past year, we know that children and young people have faced numerous challenges, and for some the pandemic has turned their lives upside down," Sharman acknowledges. "Many have struggled with their mental health and well-being due to issues such as local lockdowns, school closures, cancelled exams, a separation from support networks and isolation from family and friends. Whilst others have spent months on end trapped behind closed doors in unsafe homes.
"Therefore, it was vital that we continued to be here for children and young people as a source of support for those who had nowhere else to turn."
During this period, the NSPCC Childline service continued to be a lifeline and vital listening ear for thousands of children and young people despite the reduction in volunteer numbers due to social distancing measures and self-isolation. The helpline also remained for adults who spoke of concerns of increased risks of abuse and neglect that some children were facing whilst at home, out of sight from other trusted adults in their life.
On top of this, many of the NSPCC's services adapted and developed so that they could be delivered online. Exemplifying this is the organisation's School Service that hosted two virtual assemblies on Facebook with guest hosts Ant and Dec so children and young people could still receive vital information about how to speak out and stay safe is something was worrying or upsetting them.
"Striving to protect children, prevent abuse and transform society through every childhood is at the heart of everything we do at the NSPCC"

Greig Sharman, CTO, NSPCC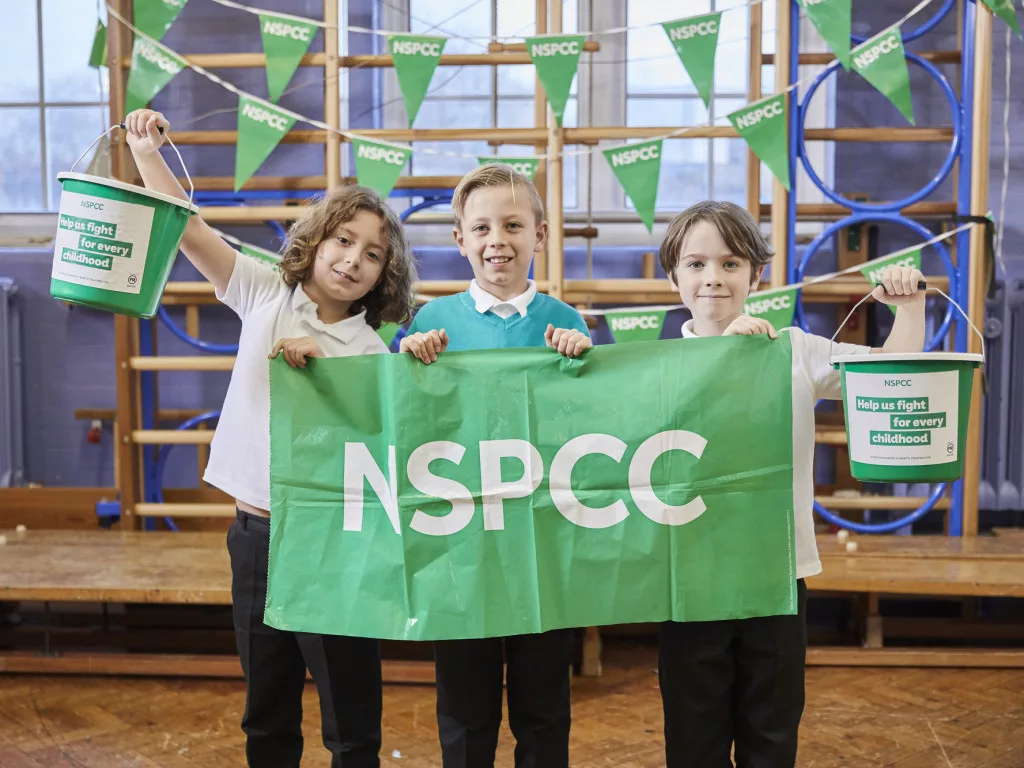 DIGITAL TRANSFORMATION
With the digital realm becoming so critical to the future development of the organisation and its mission, the NSPCC and its existing technical teams have been putting in place the foundations that both stabilise the underpinning technical environment and provide a basis from which to transform and develop.
"The team have done a great job over a number of years to get us into better shape, focusing on the internal technical environment, coinciding now with my appointment and the publication of our new 21+ strategy," Sharman continues. "There are still many challenges ahead but there is appetite at all levels of the organisation now that a new approach to developing and adopting digital capabilities can really strengthen the work we do, starting to shift the focus from 'internal' to 'external', and to define an aspirational and ambitious vision for what I'm calling our 'Digital Plan'.
"The case for change is clear, and we have some great capabilities, joining them up now into a coordinated programme of work and sustainable development over many years will be hard and requires further support and investment from a broad group of people and partners, but the first step towards digital transformation has been made, and there is now a long and exciting journey to be charted ahead of us."
The NSPCC is a varied and complex organisation, with many different services and products coming underneath the NSPCC umbrella. This, combined with a sizable 'volunteer' and 'supporter' network of people and organisations that provide a valuable contribution to how it works, results in the complexity of aligning the human, data, process and technical landscapes across these various moving parts, as Sharman elaborates.
"There are a number of significant programmes currently in flight which will start to better shape how we operate and deliver services, and alongside a refreshed leadership team and some new executive appointments including my CTO role, we can better integrate the objectives and changes across society," he informs us. "In the future, I'm really looking forward to the conversations we are going to have regarding our operating model and finding the areas where we can be both digitally enable, but also digitally lead, in delivering on our mission."
"The first step towards digital transformation has been made, and there is now a long and exiting journey to be charted ahead of us"

Greig Sharman, CTO, NSPCC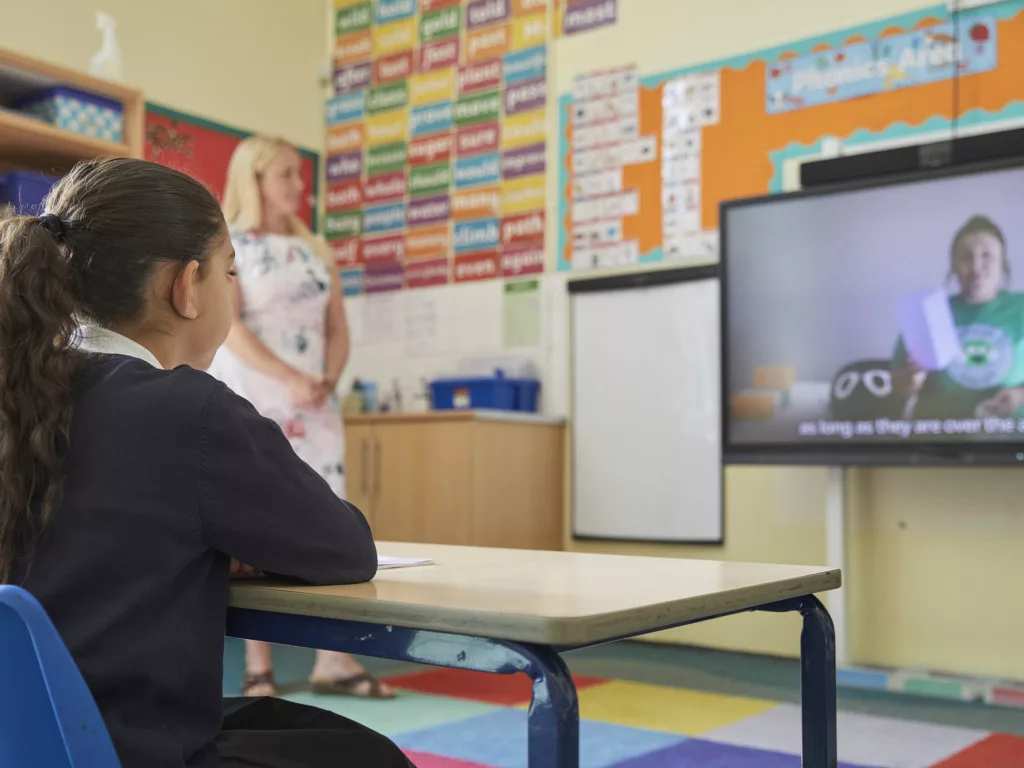 THE FUTURE OF PROTECTION AND PREVENTION
The NSPCC are currently undertaking a broad engagement which is looking to define the 'Digital Plan' for the entire organisation. With a number of work streams across security, data, technology, and with an operating model, the NSPCC is aiming to create a set of plans that demonstrate how it embraces the power of cloud technology; how the organisation integrates experiences; how it connects and secures an extended technical landscape; enhances productivity; uses the power of data to become a more data-informed organisation, and ultimately how best the organisation drives the outcomes that delivers its mission.
"I'm hoping over the next few months we'll have version one of our digital plan, which will then be fully integrated into the ongoing strategic planning process across the society," Sharman says. "It will be the first statement of intent that aims to describe the role of the digital in delivering an ambitious strategy for the NSPCC, and I'm really looking forward to the conversations we then need to have with current and prospective partners to help us deliver on it."
The incorporation of this digital plan represents a new digital forefront for the NSPCC to aid in the protection and support of vulnerable children, young people and families across the UK and Channel Islands, in the present and for the tomorrow.