Utilising innovative new methods of operation, Schüco Middle East represents the forefront of the UAE's construction and development sector. We spoke to Alastair Common, Technical Director, about Schüco's place and projects in the industry.
FLEXIBILITY AND FAÇADES
Construction is evolving. In the Middle East, innovative uses of new technology and methods in operation are paving the way to developments in cities both regionally and internationally.
"The opportunities in the UAE and in the Middle East are exciting," begins Alastair Common, Technical Director of Schüco Middle East.
Having been originally founded in Germany during the early 1950s, Schüco Group is a specialist aluminium systems company that develops and sells system solutions for windows, doors and façades. With more than 5,650 employees worldwide, the company strives to be the industry leader in terms of technology and service today and into the future. In addition to innovative products for residential and commercial buildings, the building envelope specialist offers consultation and digital solutions for all phases of building projects – from the initial idea through to design, fabrication and installation.
Schüco Middle East is the regional headquarters of the German firm. Based in the UAE, Schüco ME works with multiple local and German businesses to provide the best quality specialist aluminium systems for the architecture and construction sphere in the Middle East.
"We have a substantial presence in the market, both nationally and internationally, and dedicated architectural advisory services that focus on development and highlighting the benefits to the stakeholders," Common tells us.
"We also have a network of authorised and licensed fabricators that we train, and who correctly fabricate and install systems for our clients so that they work as intended."
Schüco ME as a subsidiary has been in the Middle Eastern region for approximately two decades and has many longstanding customers who have been using Schüco's trusted products and services for decades, as well as an expanding base of newer customers for increased market coverage that represent the company's promising future in the Middle East.
"In the UAE and greater region Schüco ME has expanded a lot over the past couple of years," Common informs us.
"Our employees numbered within the 50s during 2018 – now Schüco ME's employee numbers are in the 80s."
This is an exciting prospect to Common who has always been interested in the engineering sector and has had the privilege of watching Schüco ME grow over the past 13 years.
"Even at a young age I wanted to be an engineer – I always thought of building bridges and dams," he muses.
"This interest in the sector carried me to Glasgow University where I studied Civil Engineering and lived there for four years. At the same time, I played a lot of rugby, and four months before my finals I received a call from the Head Coach of the Edinburgh Rugby Club. He offered me a professional contract for the following season."
Common graduated university and then immediately began playing professional rugby in Edinburgh for a season prior to gaining another part-time rugby contract in Italy. This contract unlocked the opportunity for employment with Italian-based international engineering, architectural and manufacturing firm Permasteelisa Group – an opportunity Common accepted immediately.
"It was a great opportunity to enter the industry," Common elaborates.
"I started as a draughtsman and I have been in the industry ever since. However, afterwards the Permasteelisa position became UK based, and moving back there for a couple of years made me miss the lifestyle and warmer climate of Italy. I then decided to move to the UAE and was fortunate enough to gain employment with Schüco ME at the end of 2010. It's the best company I have worked for to date."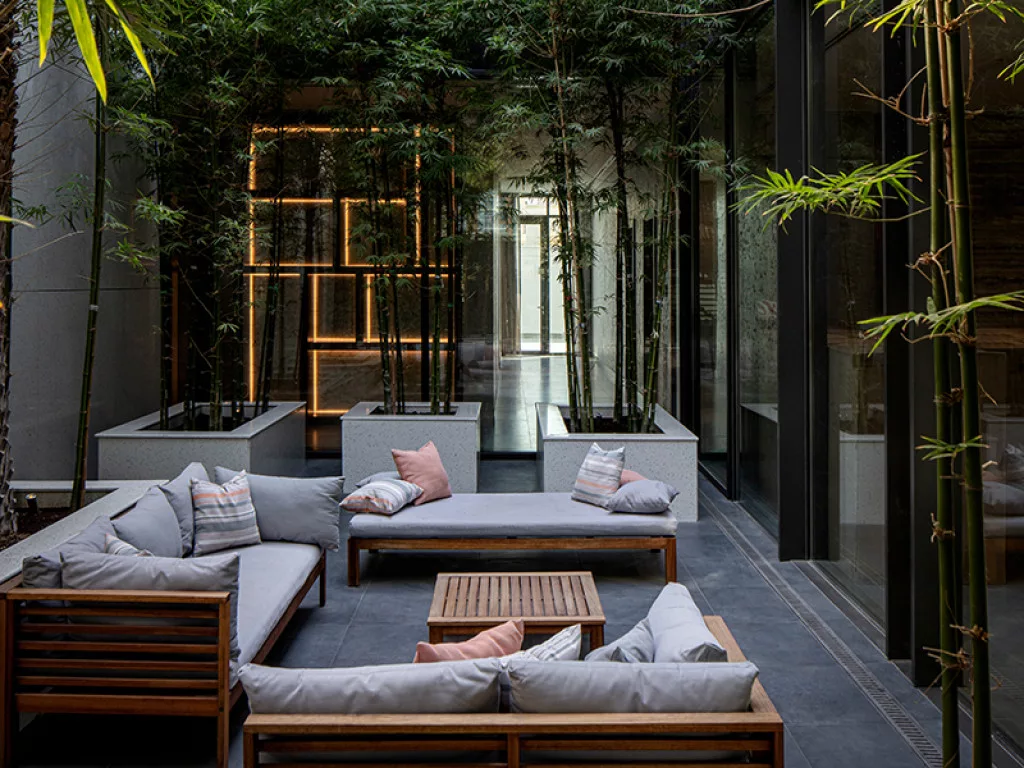 SERVICE PROVISION
Schüco ME stands out in the market and surrounding industry due to the quality of the firm's entire service package.
"It is the support we provide, as well as our products, that sets us apart," Common tells us.
"We don't only sell a part of the system; we sell the whole system in a complete package. We are not selling a product, we are also selling full support along the way – technical support, training, everything required to ensure the full functionality of our product."
And this provision of full service is well-known by existing customers and those looking into working alongside the firm.
"Due to the quality of support we provide we have very strong branding – everyone knows Schüco, everyone understands Schüco," Common explains.
"Being a German-based company there is a good appreciation for German quality in this market and globally. We are also strict and fair with our policies, for example our aluminium. We have a network of approved extruders here as we only source our aluminium from approved sources, and the fittings, hardware, gaskets, accessories, hinges, handles and other parts come from Germany. And these fittings will only work with our systems, as we sell the systems as a package in order to provide our customers with an entire complete system with our aforementioned support and training."
This aspect of the firm's provision of quality and innovation is embodied by Schüco's Grid-to-Shell; an exciting new system that is currently in the process of launching. Entering a joint partnership with another company, Schüco's new system offers ultimate flexibility in construction.
"This system allows us to make use of free form geometry, and is a completely innovative system," Common elaborates.
"It is extremely simple as there are very few different components in the system itself. We are able to do free spanning skylight systems, glazed skylight systems, parametric façade geometry – it opens up the flexibility of parametric design within a system approach."
The system works through a 3D model of a central nodal element that dictates the geometry of the façade. This nodal element can connect to every mullion and transom therefore interconnecting each piece simultaneously. The nodal elements can be replicated to fit specific pieces to allow for endless geometry for full design and structural flexibility – each piece can fit into its neighbouring piece and be altered on demand.
"There is no steel required, and so consequently no welding needed. It is all aluminium that provides a variety of practical, financial and structural benefits," Common assures us.
"The pieces are screwed together instead of traditional welding for easier and more practical assembly (rather than on-site welding and coating), and aluminium staves off corrosion to a greater effect than steel, as well as being a lighter and more flexible metal providing a greater structural advantage."
In order to align with the firm's plans for growth, Schüco ME has expanded its facilities in the UAE. Of its major investments in the nation, its office and warehouse expansions stand out.
"Last year we moved into a new office that is double the size of our previous location, and it is situated right next to Dubai International Airport," Common informs us.
"We went from 600 square metres to 1200 square metres. We have full show room of 200 square metres in the entrance area which is a nice networking area. The new office is a lot more in line with our brand, and that was a major investment of 2020."
Despite COVID-19 hanging over the progression and plans of many companies throughout 2020 and into 2021, that did not stop Schüco ME. For the firm, 2020 was a surprisingly positive year with regards to revenue and was on par with 2019. As office investment was a long-term strategy for Schüco ME, the firm stuck to its plans for growth.
"Our warehouse was moved adding an extra 50 percent of space to 8,400 square metres," Common informs us.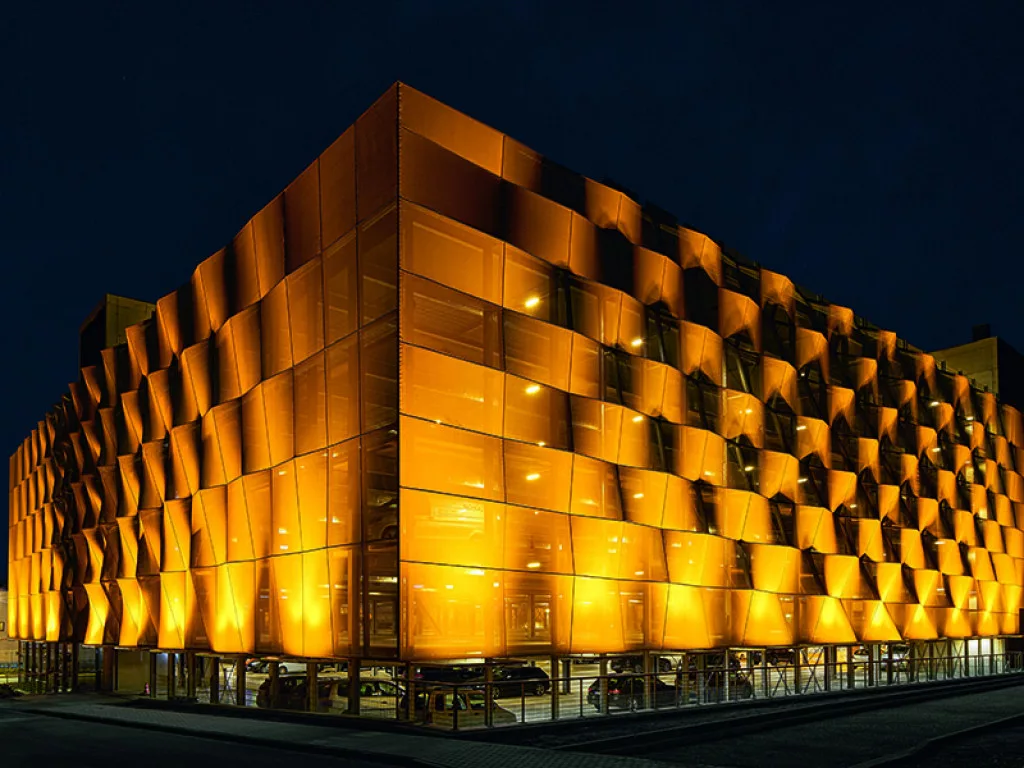 PEOPLE-CENTRIC EXCELLENCE
For Schüco, it is the team of colleagues that make the firm what it is.
"The key is trust and respect," Common tells us.
"It starts with our Managing Director Ammar Alul, he doesn't micromanage us. Instead, he trusts us in management with our work and our teams."
"We all have our own teams that we oversee, and I don't micromanage mine because I trust them, although I am there if they need me. I am not on their back though, as they don't let me down. It is about mutual trust and respect, otherwise there's nothing. If things slip up, I step in, but I rarely have to do that as they work very well together and have great relationships with the customers. They enjoy their work and this is reflected in their results.
"This was why we still worked well last year despite working from home."
On top of this the supply chain is critical to Schüco ME's operations. The invoicing of material is how the firm generates revenue and so supply chain partners become an incredibly important aspect of Schüco ME's success. Aside from a network of locally approved extruders, almost all else comes from Germany.
"It is not an entirely huge supply chain network, but it is a very important aspect of business," Common informs us.
Looking to the future Schüco ME's primary aims are that of turnover and market expansion.
"There is always a challenge from head office for us to grow by 10, 15 or 20 percent in turnover which is both exciting and challenging," Common says.
"But we are also expanding our presence in the region and abroad. We are a premium brand, but we need to also expand our services towards a lower end of the market, such as product development. We are looking into developing systems for two new sliding systems, window systems, a new balustrade system, a folding door system.
"Being successful consists of ensuring you have the right products for this market. Local product development with German quality is a key aspect, because we cannot grow as a firm if we do not supply the correct systems to various customers, both old and new."