The name MARELLI equates to manufacturing excellence. We speak with Antonio Ferrara, CEO of Ride Dynamics MARELLI about pioneering innovation and sustainability within a leading global independent automotive components supplier.
AUTOMOTIVE INNOVATION
I believe that we are living in an amazing time for the automotive industry, with a lot of changes that have just started or are starting," states Antonio Ferrara, CEO of MARELLI's Ride Dynamics Business Unit.
It is a promising opening statement, and one that truly encapsulates the dynamism of the global automotive manufacturing industry.
Ferrara's illustrious early career means that he is well-placed at MARELLI. Securing his first job at Alfa Romeo with a degree in Mechanical Engineering before moving on to Fiat's Mirafiori plant, it is a working background peppered with some of the most iconic names in Italian automotive manufacturing.
"Since the beginning of my career, I've always worked in the manufacturing field," Ferrara explains.
"I then moved to operational roles, starting from Supervisor to Operation Manager, ranging from Powertrain shops to body welding and final assembly operation.
"In March 2014, I joined Magneti Marelli (the company's previous incarnation) as CEO of Suspension Systems Business Unit and Magneti Marelli Chief Manufacturing Officer. In early 2019, the Suspension Systems Business Unit was merged with the Shock Absorbers Business Unit, becoming the new Ride Dynamics Business Line and I was appointed CEO of this new unit," he tells us.
Now a major global supplier in the Tier 1 marketplace, MARELLI's scope is vast, with 60,000 employees worldwide and a recorded revenue of €13.6 billion in 2019.
"MARELLI is one of the world's leading global independent suppliers to the automotive sector, with 170 locations across Asia, the Americas, Europe, and Africa."
Ferrara himself manages 16 production sites in Italy, Poland, Morocco, US, Mexico, Brazil, China and India, plus seven product development sites on top of that.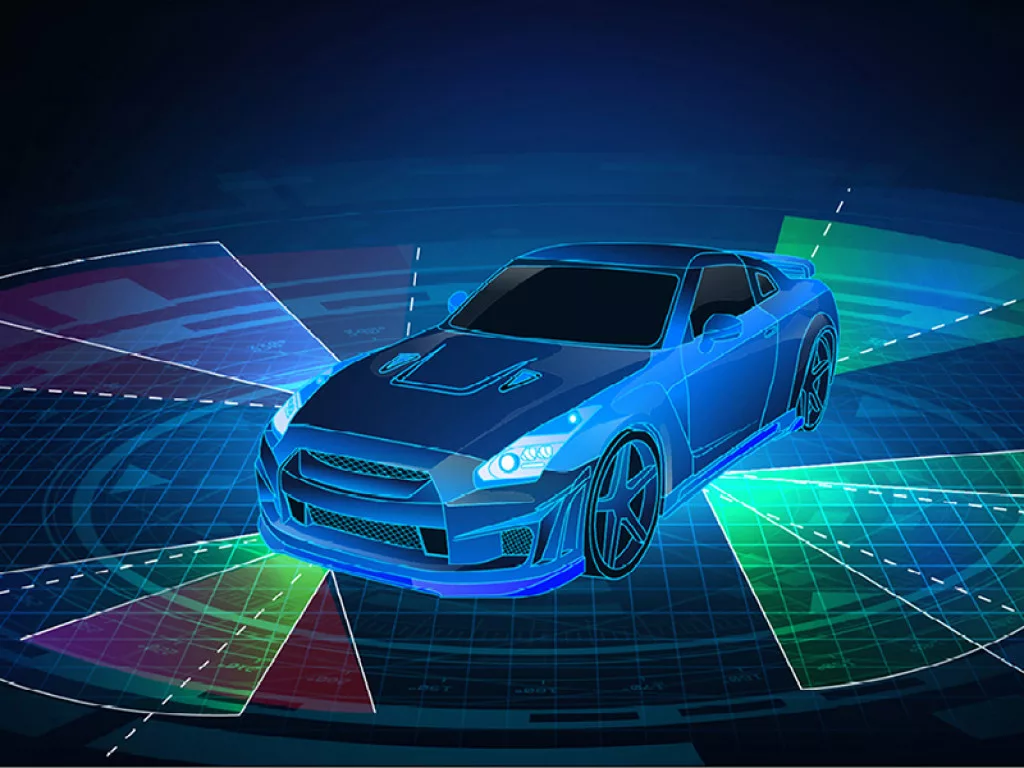 INNOVATORS OF THE INDUSTRY
In recent years, the automotive industry has been carried on a ceaseless tide of innovation defined by two major developments – namely Autonomous Vehicles (AV) and Electric Vehicles (EV).
"It's needless to underline how the Autonomous Vehicle or EV are changing the way cars are built," quips Ferrara.
As a Tier 1 supplier, MARELLI must adapt to these trends, driving constant innovation.
"The formation of MARELLI as a "new, experienced" player in the Tier 1 marketplace creates a range of opportunities to supply innovative solutions for future mobility by combining the expertise of its different business units," comments Ferrara.
As such, this has become firmly embedded into the company's innovation strategy.
"Our innovation strategy is based on our goal of helping our customers meet the changing needs of future mobility and is centred around CASE – Connected, Autonomous, Shared, Electric – trends," Ferrara elaborates.
In order to meet the growing demand for these models, automotive suppliers are faced with the challenge of implementing complex manufacturing technology whilst keeping production costs low. This necessitates technological investments to streamline the developments of an electrified powertrain.
"The electronic architecture of a car is much more complex than 10 years ago and will become more and more sophisticated for the vehicles at Level 3 or 4 of Autonomous Driving," comments Ferrara. Levels 3 and 4 are the next stage of development for AV manufacturers, on the path towards the goal of 'Level 5', i.e., full automation requiring zero human input.
"The manufacturing processes must be adapted to the new complexity, to keep on guaranteeing the highest level of quality for every single component. The challenges are, and will be, several and different on all the fields and for sure there are exciting times ahead in the coming years," Ferrara surmises.
MARELLI endeavours to keep astride of these developments whilst adhering to the company's leading value of delivering manufacturing excellence.
"MARELLI's technology approach is particularly focused on electric powertrain, advanced connectivity, cutting-edge lighting and competitive ADAS (Advanced Driver Assistance Systems) solutions and advanced interiors."
As the business unit responsible for developing, manufacturing and distributing shock absorbers, suspension systems and related components for light commercial and passenger vehicles, Ride Dynamics operates through 15 production sites worldwide – EMEA (6), NAFTA (2), LATAM (3) and APAC (4), and has approximately 4,700 employees.
With an impressive roster of customers, including Stellantis, BMW and Volkswagen, adapting to and keeping astride of the latest technological advancements within the field is essential. Focussing this approach specifically through the lens of his unit's recent investments, Ferrara goes on to comment – "At Marelli Ride Dynamics Business Unit we believe that Product Innovation and Process Innovation must walk together, to catch new opportunity in the market at the same time of improving our competitiveness.
"This is the reason why we have invested in the "hybrid laser welding" technology, that is able to reach incredible welding speed (reducing the manufacturing cycle time) and allowing higher precision in our subframes and cradles because of its reduced thermal distortion versus traditional MIG welding," he explains.
Another concrete example of innovation in practice within Ride Dynamics is their forthcoming partnership with 'Clear Motion', a project that is particularly exciting for Ferrara.
"Marelli Ryde Dynamics is developing with the partner 'Clear Motion' a full active suspension system, that represents a disruptive innovation in comfort controlling devices. This system is capable of completely cancelling any road bumps, limiting at the same time the roll and pitch to an unseen level. Some car makers are claiming they can provide in their higher end models some 'active suspension feature' but all of these systems actually only work for slow movements (until approximately 4 Hertz), while our 'Full active' provides its action for all body movements, even in the range of 25 Hertz.
"This innovative system, while allowing an unprecedent comfort level, will also cover the function of active stabiliser bars, controlling in a continuous way the roll of the body," he concludes.
These advancements are considered as an opportunity for innovation rather than viewing them as a challenge. Over the course of the past year, the automotive sector has been heavily impacted by the pandemic.
Of course, the company did its best to "preserve business continuity", whilst prioritising the wellbeing of its employees, but the effects were felt hard across the board.
"We had to temporarily suspend our operations for some time in different locations, following the spread of the pandemic. At the worst point, more than 70 percent of our total operations were on hold," Ferrara informs us.
"In line with its Global Environment, Health and Safety Policy, Marelli applied the most stringent international standards (i.e.: WHO, ECDC, CDC) and then was able to smooth the impact on the business."
Otherwise, MARELLI ensured that operations were adapted to the 'new normal' and continue to be consistently monitored.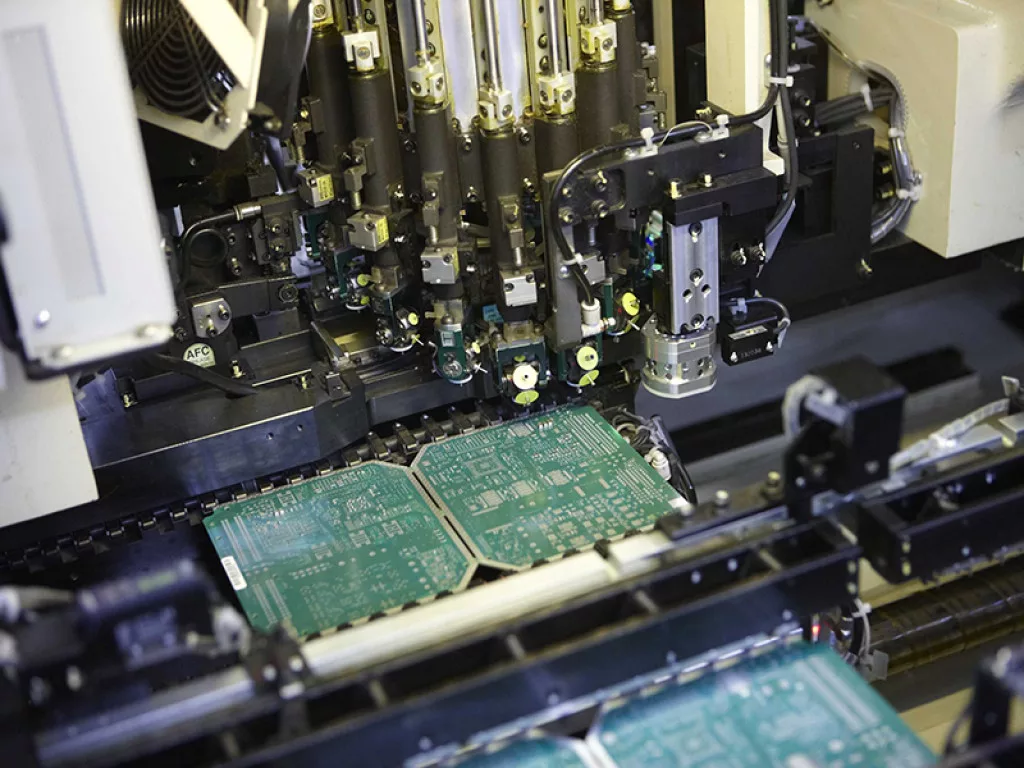 SAFEGUARDING SUSTAINABILIY
In keeping with the responsible action that our current climate calls for, MARELLI include sustainability as one of the central pillars guiding the company – a worthy inclusion to MARELLI's five core values.
The concept is firmly entrenched within MARELLI's modus operandi. Ferrara describes it as a "fundamental element" for the company; "It plays an increasingly important role as MARELLI evolves and develops as a leading independent global supplier."
"Sustainability for MARELLI is a strategic tool to demonstrate our role in society, better articulate our vision and journey, differentiate ourselves from peers and act as a true driver of value and innovation," Ferrara surmises.
The company's commitments to sustainability are outlined in a three-pillar strategy that was launched back in 2020, intended to cover sustainability in the "broadest sense."
The first pillar, 'Sustainability of Operations', entails how Marelli's operations contribute to reducing environmental impact.
"This pillar shows our commitment to make our operations more sustainable as an environmentally and socially responsible company." Ferrara says, and recognises that this will be an ongoing commitment that requires dedication.
"We will focus even more in the coming years on the sustainable use of resources, e.g., recycling and reuse, energy and water consumption, CO2 emissions and holding ourselves to account alongside the world's largest companies to set stretching targets and measure our progress."
The second pillar is 'Advanced Mobility and Innovation', as Ferrara explains.
"This represents how we work to shape future mobility with our capability to correspond the shift in consumer attitudes against carbon dioxide and fossil dependent vehicles towards environmentally friendly solutions.
"We have an abundance of smart, creative minds within MARELLI, whose job it is to identify new ways to support our customers in helping to shape future mobility."
The third and final component of MARELLI's sustainability strategy, 'Responsible Corporate Citizen', outlines the company's values as the essential foundation for all daily interactions and the formation of relationships with stakeholders, to initially establish, and subsequently maintain, trust.
"By this, we mean the values we uphold at both an individual and a corporate level. Being a good corporate citizen means that our strong moral and ethical standards are demonstrated in our everyday interactions," Ferrara states.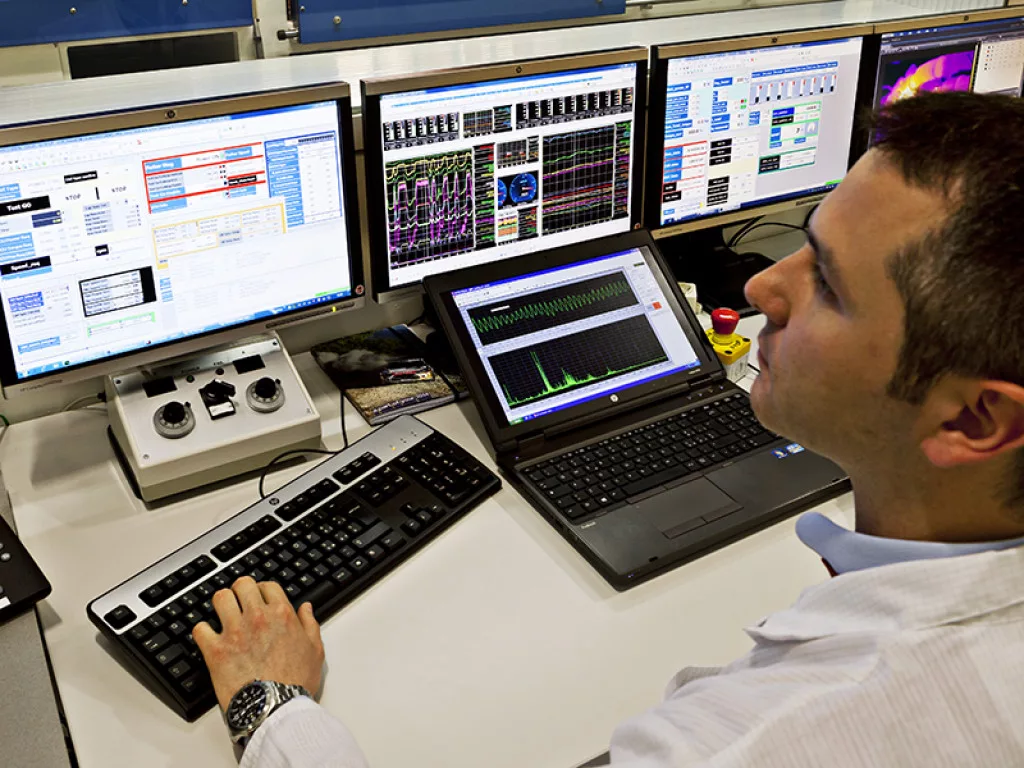 SUPPLY CHAIN MANAGEMENT
MARELLI fully recognises that none of its operations nor the ability to uphold these core values would be possible without a fantastic network of reliable suppliers – particularly within an industry that is so heavily characterised by complex logistics chains.
"Marelli considers of utmost importance the relationship with suppliers and customers," observes Ferrara.
This is also an area where MARELLI are allocating investments to streamline operations.
"With regards to the suppliers, we are focusing on the improvement and standardisation of communication," Ferrara comments. This will be implemented in the use of a single suppliers portal to enable ease of communication," Ferrara elaborates.
"In addition, "to better improve the integration, within our 2024 Mid Term Plan, we have created a number of tools related to the Integrated Planning, Logistic Management and Materials Management."
"As far as tools concerned, the focus is on communication process improvement towards customers and suppliers, with the aim to strengthen the relationship. In this sense, concerning customers, we improved the communication of EDIs (Electronic Data Interchange) in inbound and outbound and we are also trying to introduce new technologies, such as blockchain, for a better product traceability."
LOOKING AHEAD
"By outlining the key areas that we believe to be material to the future of our business, and setting ourselves clear goals to measure our success, we can build stronger relationships with our stakeholders," Ferrara muses.
He continues by outlining MARELLI's strategy moving forward, "manufacturing efficiency, sustainability and focus on innovation will be the key drivers in the next years to compete in the future mobility scenario."
With such values at their core, MARELLI stakes its claim as a worthy competitor in the industry.