James Allum, SVP for Europe at Payoneer, explores the global digital commerce revolution and unlocking growth opportunities for SMBs.
INTRODUCTION
There is no denying that the challenging economic environment that we find ourselves in today has impacted the technology sector. The ongoing inflationary impact of the war in Ukraine means that some investors are pulling away from the sector, which can stall innovation. However, there is light among the dark. We are still living through a rapid digital payments revolution as commerce continues to shift from offline to online.
In the emerging world of digital commerce, there are significant growth opportunities for SMBs. This comes at a critical time not only on the journey of those businesses and entrepreneurs but also for local economies across the region. The key word here is growth, and that is what is on offer for SMBs who are ready to look beyond the traditional and across borders.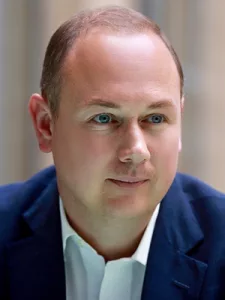 THE OPPORTUNITY OF GLOBAL DIGITAL COMMERCE
We are now living in an environment where digital commerce innovation has been thrust upon the global population down to an initial necessity. Crucially for SMBs, there is still a lot of room for growth. E-commerce is expected to make up 24.5 percent of global sales by 2025. This represents a monumental expansion of the digital commerce ecosystem but importantly there is headroom. People have rediscovered the benefits of face-to-face interaction, but we are all living digital lives. For SMBs in Europe, and indeed across the world, this represents an opportunity to broaden the customer base and achieve global growth.
For the region, the opportunity must be seen as the sum of many parts. For example, SMBs produce 58 percent of European Union GDP and provide 67 percent of jobs across the region. This means that in an environment in which ambitious business owners can tap into the world of digital commerce, the positive impact on a country's economic health cannot be underestimated. Fortunately, the barriers to entry are lower than they have ever been. E-commerce's only prerequisite is access to digital networks, and with over four billion mobile phone users in the world, the digital gap is closing.
We have also seen trends emerge concurrently which are creating the perfect environment for innovation in online commerce, with one of the key elements being a truly borderless workforce. We've seen countries like Portugal and Spain welcome the digital nomad revolution with attractive Visa programmes. This is in response to a vibrant community of digital freelancers. We recently published our 2023 Global Freelancer Report which is based on responses from over 2,000 freelancers across 122 countries and revealed that almost half (46 percent) of freelancers report an increase in demand for their work from the global businesses that hire them compared to 2021. The growth of the borderless freelancer workforce means that SMBs are now not only being introduced to new customers across the world ,but are able to hire a team which reflects today's global digital economy.
A COMPLEX EUROPEAN CHALLENGE
Moving from a domestic focus to looking at business growth across borders is often totally new territory for business owners. It's an exciting prospect but it is important to consider the complex challenge ahead. For example, in Europe there remains different currencies and receiving funds in those different currencies can be a challenge. It is also vital to operate in a way that is compliant with local laws and regulations – there will be areas that are consistent and those where deviation and nuances are found. Looking beyond the technical and operational, there are also distinct cultures and languages. It is important that global expansion is backed up by a clear understanding of how your business or product is going to be received in different countries.
The breadth of the European region also means that whilst digital commerce growth is a global phenomenon, the pace of change varies across the region. The maturity of each market within the region is also a vital consideration with Northern and Western Europe having a higher percentage of e-commerce sales than both Southern and Eastern Europe.
Digital businesses in more mature markets like the UK are likely to see the opportunities in digital commerce – we recently published research into UK sellers which found that 46 percent consider direct-to-consumer sales to be the biggest opportunity for their business in the next 12 months and 38 percent say social commerce presents the biggest opportunity. This openness to innovation is something that we are seeing emerge across Europe and it will be exciting to see the period of innovative growth that lies ahead in countries like Serbia and Hungary.
A SUPPORTIVE EUROPEAN ECOSYSTEM
In today's global digital economy, the lines between competitors, partners and customers are blurred. At Payoneer for example, we partner with retailers, marketplaces, banks, and the wider payments and FinTech ecosystem. This is a global effort, but in Europe specifically, we are lucky enough to have a vibrant technology and FinTech community which is collaborating to bring innovative digital commerce solutions to SMBs.
There have also been a number of positive steps taken across the region by policymakers to create a supportive environment. For example, the UK chancellor recently announced R&D tax credits for businesses looking to invest in innovation in FinTech. This is a positive step and coupled with the growth already taking place in the global digital commerce ecosystem will further drive the digital revolution.