As a contributor to the future of business global think tank, The Conference Board, John Metselaar unpacks the untapped opportunity of the 'twin transition'.
DIGITAL FOR GREEN
Intentionally applying technology to advance environmental, social, and governance (ESG) goals is gaining traction, but challenges remain for business leaders aiming to successfully use digital innovation to boost sustainability.
Using digitalisation to measure and improve ESG performance, an approach that recognises the largely untapped opportunity for technology and data to drive sustainability goals, is sometimes called the 'twin transition', and the approach is becoming increasingly structured.
In its report "Digital for Green: Leveraging Digital Technologies to Improve Sustainability Performance", The Conference Board, a global think tank delivering trusted insights for what's ahead, interviewed multinational firms in Europe and the US to discover the ways leading edge companies are adopting the twin transition and how other organisations can benefit from what they've learned. The report explains that a successful twin transition requires dedicated attention and efforts on three levels: envision, enable, and engage.
ENVISION AMBITION
Successfully transforming a company culture to emphasise a sustainable approach to business and innovation requires considerable time and investment and must start at the top. Leadership at the board and C-suite level must set a clear direction toward sustainability, integrating the company's ESG goals with its business goals, and incorporating both efforts into the organisation's overall strategic plans.
Ideally, employees are incentivised to reach twin transition goals and leadership will need to continually revisit and reaffirm the company's purpose and mission, to make it happen. Because twin transition goals can take time to bear fruit, one popular dynamic is for businesses to rely on long-term and non-financial metrics at board level, rather than rely solely on year-on-year profit and loss data. Additionally, the incentives to prioritise and accelerate the twin transition need to incorporate longer term and more comprehensive financial and non-financial metrics.
ENABLE TO EXECUTE
Of course, all the incentives in the world will not boost sustainability unless employees have the right tools, methods, and authority to make the necessary changes. First, companies must ensure their information systems are up to the task. The Conference Board's discussions with executives revealed that this effort is frequently focused on infrastructure and data management.
Infrastructure must be reliable internally as well as with shared external partners. Some new digital infrastructure, such as accounting and reporting systems, facilitates this joint participation. Additionally, as new accounting standards could require broader and more systemic environmental reporting, firms will have to adapt or upgrade systems to fulfil these mandates. In parallel, data informs decisions, supports optimisation efforts, and enables the development of more sustainable business models, so data management systems must be structured, stable, and advanced enough to deal with real time data, all of which require a mature information system.
The Conference Board also found top executives are considering methods and end-to-end thinking when approaching a twin transition. Leaders interviewed for the report mentioned holistic work approaches that incorporate circularity, as well as efforts to make the design and development of the products themselves more environmentally friendly through their entire life cycles, from production to use to waste. Firms also emphasised communication, indicating that integrity and transparency are important, especially when measuring and reporting on the progress of sustainable development. Not only does this bring clarity to stakeholders, but it helps them understand the added value of digital investments for sustainability. Companies are also considering the reputational impact of ESG, affirming that a positive societal impact and an upstanding reputation are indispensable for future growth and success.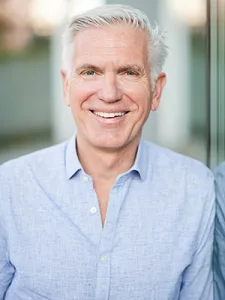 ENGAGE AND EMPOWER
Finally, the entire organisation must be engaged and empowered in the company's strategy for green digital, both internally among employees and externally in terms of other players in the ecosystem. In their interviews with The Conference Board, executives firmly asserted that there are no structural obstacles to implementing the twin transition embedded in their company cultures besides mindset and a willingness of the workforce to implement the changes. Incentives are a solid way to build the right mindset, and in addition, companies are working on raising awareness of digital and sustainability issues, upgrading the workforce through hiring or training, and providing more time for employees to learn about initiatives related to the twin transition.
Once employees are on board with digital and sustainability transformations and have an understanding of the related challenges, executives are leveraging additional ways to accelerate change. Some companies place the customer at the centre of their strategies while others adhere to a science-based approach, but a consistent theme was supporting experimentation and agility. The ability to navigate ongoing changes and innovate based on fast iterations builds resiliency and unlocks competitive advantages, according to executives. When tackling the digital aspect of a twin transition, some companies rely on small communities of digital champions to inspire and drive change, while others are exploring innovative methods such as reverse mentoring, where younger generations coach their older colleagues.
While internal collaboration is critical to digital and sustainability transformations, companies must also look outward, cooperating with suppliers, start-ups, and sometimes even competitors on the sustainable development of their shared ecosystem. These efforts vary widely, from opening data access to partners for digital innovation to teaming up with peers to develop sustainability standards for their sectors. As with internal initiatives toward a twin transition, external efforts must also be underpinned by an organisational structure where the transition strategy is centralised and supported from the top. Some companies are approaching this by assigning dedicated teams to break down departmental silos and simplify processes that may have become too complex for rapid change.
Companies must also tackle mindset related challenges externally, ensuring a clear understanding of the vision and identifying roadblocks to drive workforce buy-in to the organisation's twin transition. Ongoing, transparent dialogue is a commonly cited tool for establishing and maintaining a digital and sustainable mindset across and outside an organisation.
As recently as a few years ago, sustainability and digitisation initiatives were still approached very much separately from one another, but now, the two are seen as complementary forces that can exponentially improve desired outcomes. Envisioning the transformation at the strategic level, enabling the organisation to execute it, and engaging and empowering internal and external stakeholders to contribute are all key components to a successful twin transition.