With the Rio De Janeiro Olympics less than three months away, the Brazilian city is putting its final adjustments and last minute completions in place in order to make it the most organised, extravagant, welcoming, thrilling and prepared Games ever.
Beyond that though, it is also striving to be the most sustainable Games ever. Focusing on parameters including supply chain, longevity, the environment and social enrichment; sustainability is indeed one of the key considerations put in place by the Olympic Committee when deciding who to award an event of such calibre to in the first place.
And consequently, the Olympic Games and Winter Olympic Games can almost be used as biannual yardsticks from which to gauge the development of sustainable adherences, monitoring how each of these major global economies is promoting sustainable considerations to the watching world, and how the Games' globally renowned sponsors are adapting to fit within these parameters.
Europe & Middle East Outlook spoke with global supply chain consultancy, Crimson & Co's General Manager of Latin America, Richard Gurney about Rio's attempts to raise the sustainability bar, and the lessons the city has learned from recent Europe-based Games in London, in 2012, and Sochi, in 2014.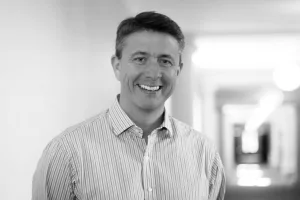 Q&A WITH RICHARD GURNEY, GENERAL MANAGER OF LATIN AMERICA, CRIMSON & CO
If we go back to the bidding process, sustainability was a core reason behind Rio winning the Olympics to begin with, so what would you pinpoint as the main natural indicators they needed to display at the time under this banner?
Richard Gurney (RG): Brazil has a huge advantage when you look at the carbon footprint for any kind of event because of its hydroelectric sources. Energy here in Brazil is already very clean and a high percentage of electricity comes from either the big hydroelectric power stations or from more recent investments into wind power. The source of energy here is clean already so has made a massive difference to Rio in terms of their carbon footprint versus London's for example.
Brazil has a big paper forestry industry and it's one of the most advanced in world as it's basically all recyclable and they're not cutting down any more of the Amazon. Instead, land is put aside to recycle and for Rio, all of the wood going into construction for example is therefore coming from sources that are 100 percent certified in terms of sustainability. These sorts of natural aspects helped Rio greatly during the bidding process.
Adding to these natural advantages, what further knowledge has been taken from examples at previous Games'?
RG: Sochi was able to mitigate all of the carbon emissions from the Olympics and London worked hard on doing that as well. The combined experiences since the turn of the century when the Olympic committee started looking at this very seriously means that knowledge has increased, and since London, Rio has taken a lot of the lessons that were learnt from previous games and are now implementing them.
One of the things they're giving a lot of attention to is the sourcing process. They've had a spec methodology requiring all suppliers to adhere to and implement a lot of rules and regulations in order to even qualify to supply for the Olympics, and that's been taken on board by them.
Very specific things like trying to avoid logistics costs have been taken into account across the total cost of purchasing. Taking carbon emissions for instance; you may be able to bring over something cheaper from China but when you add in the costs of the carbon emissions to that, then compare it to a local supplier, what's the right decision? They've focused a lot on adding the carbon and environmental considerations into the process and making a decision based on that. They've therefore been trying to source a lot locally from the Latin American market.
In regards to the areas of mitigation being carried out prior to the Olympics then, how will the success of those aspects be calculated?
RG: Companies within the Games' supply chain are serious about the rules and regulations in place, and are adhering to this sustainability in fulfilling these regulations from the outset. When the games are finished, Rio will then sit down and calculate what the actual balance was in carbon emissions versus the original initiatives laid out in mitigating them.
So the expectation is they will be able to show that the Olympic Games in Rio, has mitigated all emissions through its initiatives.
Having held the FIFA World Cup in 2014, what, if anything, was Rio able to learn from a logistical or supply chain management perspective to apply to this globally significant event?
RG: There have been many articles around the Olympics stating that there has been a lot of coordination between the two organisation committees, and many of the construction companies and logistics companies who served the World Cup are also involved in the Olympic Games. There's been a lot of cross-fertilisation of experiences and knowledge that they've been able to take onboard. Some of the construction techniques for example have been applied across both.
But in the actual supply chain, there wasn't as much emphasis in the World Cup on this area of sustainability. Sustainability has been a theme of the Olympics and goes hand-in-hand with the spirit of the Olympics: competing in fairness, everyone together, like a big friendship; and sustainability fits within this more so than it did in the World Cup.
The World Cup was a bigger construction project too because it was across the whole of Brazil. It is a 10 hour flight from the north to the south of the country which presents inevitable logistical and carbon emissions challenges and there were huge stadiums built that have become white elephants in some of the more rural host cities.
It was difficult to build the World Cup from a supply chain perspective so the two events are very different in some cases.
As we edge nearer to the start of the Games, do you foresee all logistical facets being in place and ready?
RG: The big advantage for Rio is that it's all focused in one city but there will be things they won't have finished. They're really selling the idea that they don't want a lot of the spectators using cars but there's some challenges around what will be ready in terms of public transport. The Rio Metro system that they were supposed to have ready will not be ready on time or at least important parts of it won't' be.
There are still major things being worked on and still fingers are being pointed about who to blame for that. From a planning and preparation perspective, whatever was needed to be done has been done – it was very well prepared – but I think there's a few things around public transport that won't be 100 percent finished by the time it starts, which may impact their carbon footprint calculations at the end of the Games also.
A real buzzword that surrounded the London 2012 Olympics was 'legacy' and how the Games would impact the city in its aftermath, so how is this notion of 'legacy' being addressed in Rio similarly?
RG: The metro system, when it's ready, will be great because Rio as a city has expanded and grown a lot in recent years; Like the Docklands in London for example. These elements of public transport and other things available in Rio post-Olympics will serve the city and those communities very well.
They've also been building some of the temporary structures in a very intelligent way and some of the structures will end up being dismantled afterwards as its all modular. They'll be taken away and replaced with schools or clinics and things like that. They have done some nifty planning around some of the temporary structures.
Because Rio is such a big city, but in one place, there won't be any of those white elephants like we saw after the World Cup.
On a general note, do you believe that as technologies improve and the topic becomes hotter, each and every Olympics will become more sustainable in turn, or is Rio really in a place – naturally and via its initiatives – to set the bar at a level that will be difficult to beat for many Games' to come?
RG: In this sense, hopefully they will all be better than the previous one until you get to the point where you can't improve it anymore. I'm sure that the Rio organisers believe they will contribute more to the environment positively than the London games, who probably – and rightly -believe they contributed more than Beijing.
Each one will get better because at the end of the day, in terms of its impact on sustainability and supply chains, the general consensus now is that we're destroying the planet and we need to do something to reverse that trend. You could even argue that these kinds of major events are so bad for the planet, you shouldn't hold them anymore.
But the good thing is that it raises awareness, and every time something like this happens, like in London and in Sochi and now Rio, people expect each Games to be as good, if not better, than the previous one.
And for the supplier companies involved, if they don't do the right thing and aren't seen to be complying to the Games' sustainable initiatives, then they're going to have a really bad time afterwards with their image and future sales.
Companies have been making organisational changes because buyer companies have demanded it of them. They can't afford not to. The Olympics is a banner, a flag, that they can use to showcase their compliance to these sustainable initiatives to the whole world.