"We are the leading provider within Oman and have been moving rigs since 1997." We speak to Truckoman about the company's provision of moving solutions for the oil and gas market within the country.
MIDDLE EASTERN OIL LOGISTICS
Neighbouring the UAE, Saudi Arabia, and Yemen, the country of Oman sits close to a massive oil and gas producing region. Facilitating logistical services and management solutions within the oil and gas space across the country is Truckoman.
Founded in 1978, Truckoman has been serving Oman's oil and gas industry for more than 40 years.
"We focus on upstream oil and gas logistics, supply chain services, including rig moving, infield logistics, equipment rental and logistics management," says Chris Fidler, CEO of the company.
"Our vision is to be the logistics provider of choice for the oil and gas sector in Oman. We will achieve this by providing high quality services, deploying well-trained and motivated staff, and using specialist equipment in a safe environment across our operations."
Truckoman focuses on achieving a high level of customer satisfaction from its five subsidiary companies: Truckoman Operations South, Truckoman Operations North, Truckoman Equipment Rental, Khazzan Logistics Management, and Khazzan Warehouse Management services.
"The group's head office is based in Jifnein, Muscat, with operating facilities strategically placed across Oman," Fidler tells us. "We deliver a high level of operational support with industry leading levels of safety and quality."
Truckoman has an extensive fleet of heavy equipment, enabling it to provide all of the logistics and transportation support for smooth rig moves across the interior of the country. Trained, qualified and experienced personnel, along with the necessary resources, are assigned to each job to ensure that the move is managed safely and effectively.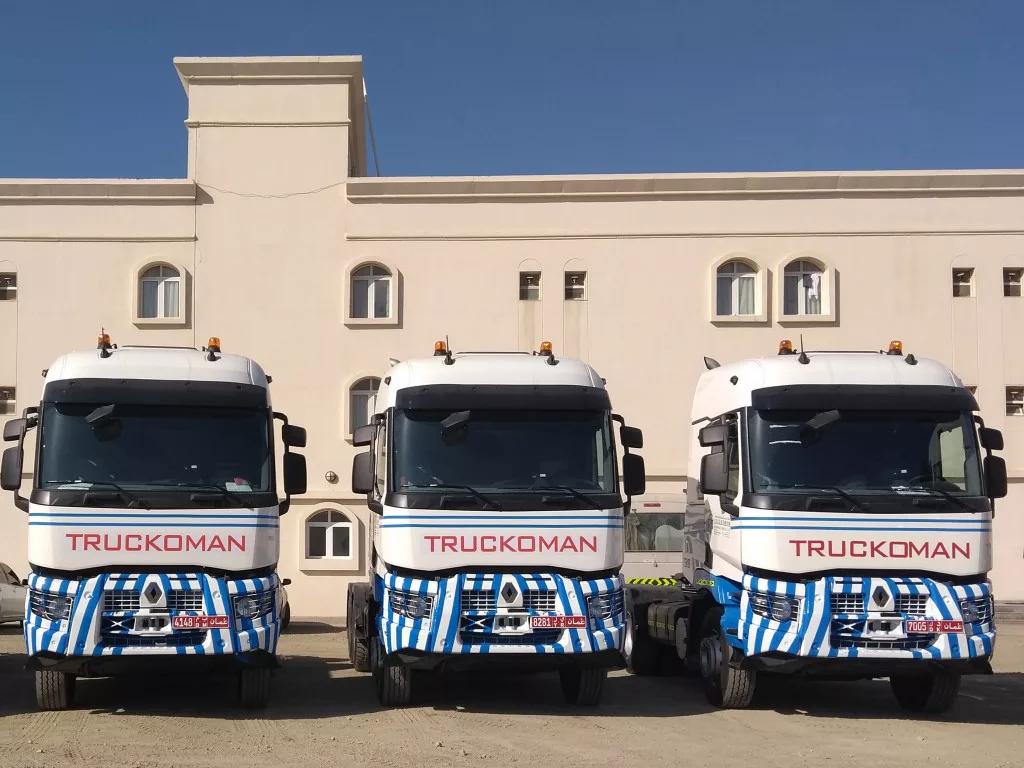 MOVING SOLUTIONS
Truckoman is one of the largest amid its peers and stands out as a provider of professional industrial moving services.
"We exceed the government requirements and stand out as a company that provides high-quality and reliable services in the field," Fidler tells us. "We invest in both Omani staff and resources, going beyond what is required by the Omani government, and on top of this we tend to try and are known to provide a higher level of service and commitment to our clients within the industry.
"For a long time, the core of our business activity has been the contracted moving of land rigs, of which we are the leading provider within Oman and have been doing this since 1997."
Truckoman has been moving rigs for over 20 years and provides logistics support to nearly all the drilling and workover companies working in Oman. Such moves require a great deal of expertise to plan and much heavy equipment to carry out. However, the key to a successful move is the company's professional rig move supervisors, together with their teams of experienced operators.
Such teams can be deployed quickly using a mix of local and external expertise. Over time, and in conjunction with clients, Truckoman drives the rapid development of local staff and achieves high levels of operational quality. The capability of its managers and supervisors has allowed the company to take on contracts to provide infield road safety, vehicle inspections and certification, warehousing, infield accommodation and hospitality, special purchasing, materials management and the provision of workshop facilities. On top of this, Truckoman has grown beyond its original national clientele, as Fidler comments.
"Over the last few years, we have expanded and provided moving services to many other companies including international players, for example BP, Occidental Petroleum, and Schlumberger," he informs us. "Our main focus has been placed on these international companies because they require a higher standard of service, and they are prepared to work alongside us to facilitate this."
"Moving Oman since 1978"

Truckoman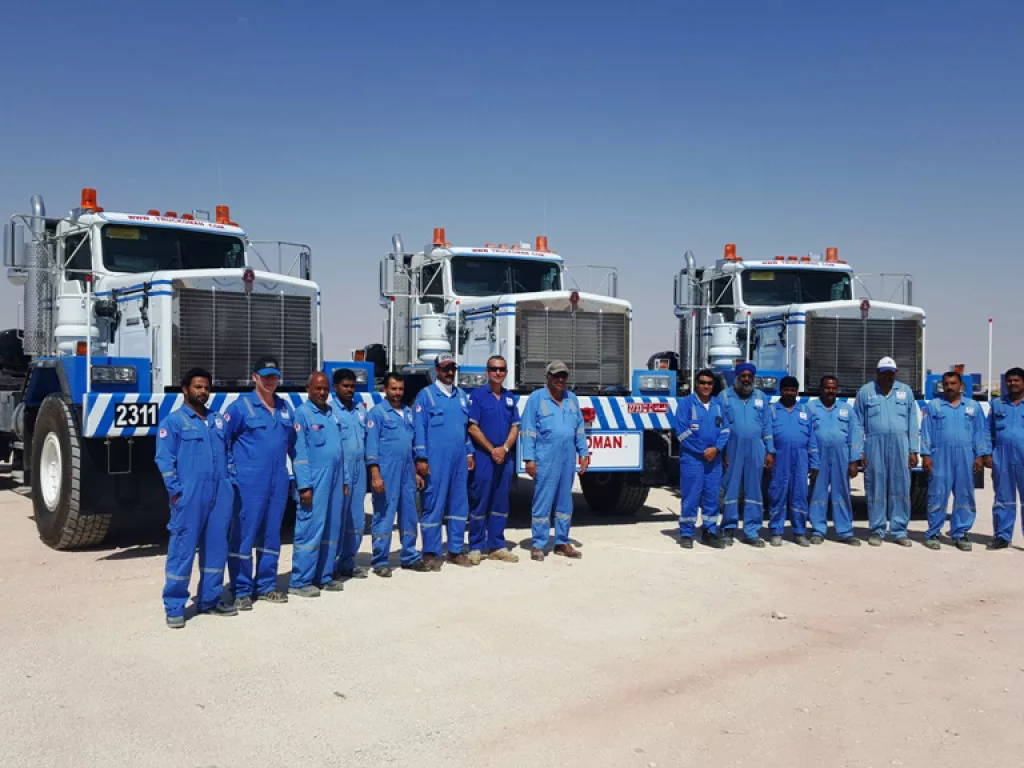 FROM PAST TO PRESENT
Truckoman was established in 1978 with an objective of specialising in three core areas – oil and gas logistics (rig moving) services, supply chain management, and integrated logistics solution.
After more than 40 years of operation Truckoman has developed as one of the leading companies in Oman to provide its clients with comprehensive logistics solutions and to utilise its experience in broadening its activities in other related areas, such as cargo haulage, yard management and warehousing.
Looking to the future, Truckoman has its sights set on widening its current service and solutions offerings, as well as moving the company towards an additional area of the market – downstream oil and gas.
This will open up the company's ability to facilitate a greater variety of services and allow Truckoman to continue its employee and client-centric operations throughout this new decade and beyond.