As Mitsubishi Motors Europe pursues further growth, President and CEO, Frank Krol, discusses the ambitious developments of the automobile giant.
STEPPING UP A GEAR
Nowadays, it's difficult not to spot a Mitsubishi on the road, as the iconic car manufacturer has been a titan of the automotive industry for over a century. First established in Japan, Mitsubishi Motors, like all manufacturers, has to keep pace with the latest trends and demands in the world of motoring. With a reputation for engineering innovation, the brand's business in Europe is run by its subsidiary, Mitsubishi Motors Europe.
We speak to President and CEO, Frank Krol, about how Mitsubishi Motors Europe (Mitsubishi Motors) is combining its decades of valuable experience with the latest developments in the industry to create the cars that drivers desire.
Q&A WITH MITSUBISHI MOTORS EUROPE
Firstly, could you give us some historical insight into Mitsubishi Motors?
Frank Krol, President and CEO, Mitsubishi Motors Europe (FK): Mitsubishi Motors has a long and rich heritage in manufacturing cars, building for over 100 years. Mitsubishi Motors Corporation itself was born in 1970, having previously been a division of Mitsubishi Heavy Industries. Going back further, Mitsubishi's first vehicle was the Model A, built as long ago as 1917. Mitsubishi Motors also has a long history in the production of 4×4 vehicles – an attribute that remains central to the Mitsubishi Motors brand today. Mitsubishi introduced Japan's first Diesel engine ("450AD") for use in motor vehicles in 1931, and its first 4×4 model was the PX33, built in 1937.
Mitsubishi Motors' initial step into Europe came in 1976, when the company unveiled the Lancer at the London Motor Show. Since then, the brand has grown a strong reputation in the development of 4x4s and SUVs – such as the Pajero/Shogun/Montero, and electric vehicles (EVs). Its first EV was a prototype over 50 years ago, and Mitsubishi Motors was the first major brand to put an EV into full series production back in 2009 with the innovative i-MiEV (Mitsubishi innovative Electric Vehicle) – and was a champion in motorsport, winning the Dakar Rally a record 12 times, as well as the World Rally Championship with the Lancer Evolution, which was also a four-wheel drive vehicle.
For these reasons, Mitsubishi Motors is well known for quality, reliability, toughness and endurance, and as a pioneer, is ready to explore new technologies and new solutions. The brand also has significant experience in small cars such as the COLT, sedans and Multi-Purpose Vehicles (MPVs), but I would say we are best known for our endeavours in the fields of 4x4s/SUVs/EVs. For example, the Outlander Plug-in Hybrid Electric Vehicle (PHEV) was the first PHEV SUV to be launched worldwide and combines all this expertise as an EV-based powertrain, with 4×4 Super All-Wheel Control all packaged in an SUV. In Europe, we are very much looking forward to launching the all-new Outlander PHEV next year.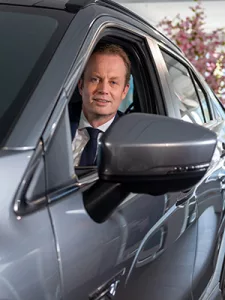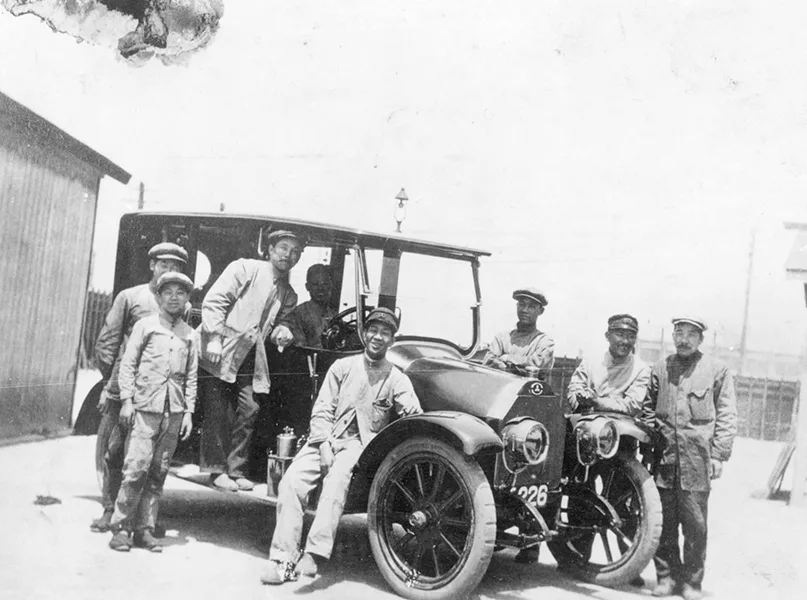 What are the most challenging elements of the business and how are you overcoming them?
FK: The automotive industry is very dynamic and fiercely competitive, since mobility is an integral part of everybody's lives. Therefore, the challenge for all manufacturers is how best to adapt to, and in some cases drive, the pace of change in all areas of mobility; not only the product itself and moving people from A to B, but the on-board experience, cost of ownership, services, and so on.
Besides the strong shift from combustion engines to hybrids and EVs, a key focus area is integrating people's digital lives into the car – safely and seamlessly. As well as infotainment, there have also been significant technological advances in the area of autonomous drive or self-driving cars. All this combines to bring customers new levels of safety, comfort and convenience. Ultimately it is a balance of how and when to introduce which technologies – this is partially regulation driven, but it is always important to focus on our customers' needs and the solutions which will meet or exceed them in an affordable way.
All of the new technologies – from electrified powertrains to infotainment, Connected Car and autonomous drive, require extremely large R&D investments, which in some cases also carry a high cost per unit to produce – and this is where economies of scale come into play. Since 2016, Mitsubishi Motors has been a full member of the Renault-Nissan-Mitsubishi Alliance (RNM Alliance), with a combined volume of around 10 million units per year. The RNM Alliance gives Mitsubishi Motors access to, and the ability to contribute to, a variety of synergies across the board. For example, sharing platforms and components, combined purchasing, sharing of technology and joint investments in future technologies. Overall, it is a very exciting time for the automotive industry.
Could you tell us more about the two new models that are currently under production?
FK: Mitsubishi Motors Europe is transitioning to a new product line-up. The entry model, the Space Star, has just been joined by the new ASX small SUV that went on sale in March this year. In the compact SUV segment, we sell the Eclipse Cross PHEV, which is a 4×4 PHEV equipped with rally-bred Super All-Wheel Control technology. Later this year, we will launch the new COLT city car, which will sit between the Space Star and the ASX. Both the ASX and the COLT are based on Alliance platforms and developed for Europe, which allows us to benefit from the aforementioned synergies and offer our customers competitive products with advanced technologies. The line-up will consist of both passenger cars and SUVs
featuring hybrids and Plug-in Hybrid drive trains, and of course the 4×4 Eclipse Cross PHEV.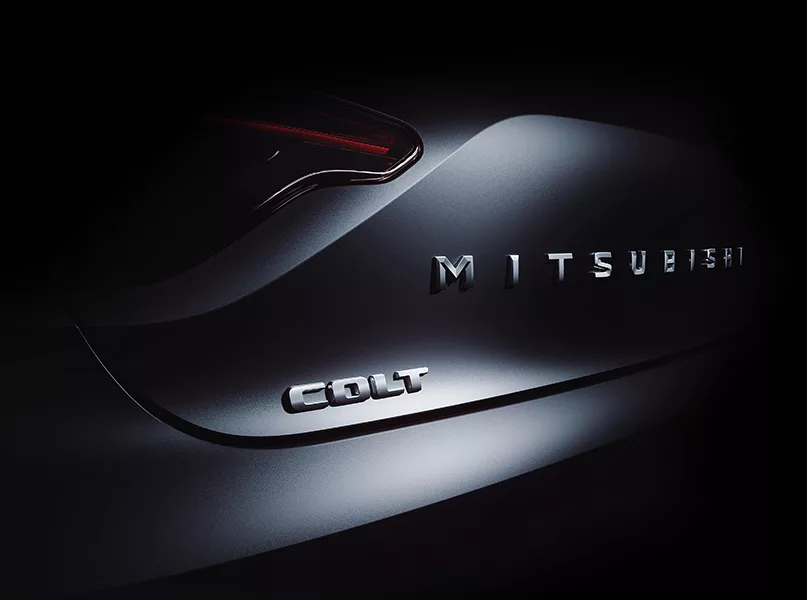 In your opinion, what continues to differentiate the company and its products from your competitors?
FK: Our customers receive not only a good quality, reliable, safe vehicle, but they all come with a five year warranty, and we are subsequently proud of the good service levels provided by our dealers. Moreover, our customers also expect a life partner in the sense that the vehicle enables our customers to explore life's opportunities to the full, from extreme off-road adventures, to work in a pickup or a family holiday in an SUV. This spirit of adventure and exploration has been in Mitsubishi Motors' DNA throughout its history and continues today.
"Our customers receive not only a good quality, reliable, safe vehicle, but they all come with a five year warranty, and we are subsequently proud of the good service levels provided by our dealers"

Frank Krol, President and CEO, Mitsubishi Motors Europe
What do the next 12 months look like for the company in terms of new projects, future growth and other targets?
FK: This is a very exciting period for Mitsubishi Motors Europe – in addition to the launches of ASX (March this year) and COLT (to follow in the Autumn), we will launch the all-new Outlander PHEV in 2024. With three all-new models in two years, we will have competitive vehicles in all of the core segments in the European market. Although we are a relatively small brand in Europe, these new models will lay the foundation for continued profitable growth, and a market share around the one percent mark moving forward. The Outlander PHEV, however, is more than just a new model, as our flagship brand vehicle embodies the best of Mitsubishi Motors' design and technology, based on decades of experience in SUVs, 4x4s and EVs.